2018 - 2019
Chicagoland
Chicagoland, Northern Illinois & Wisconsin
& Other
Illinois & Indiana

Holiday & New Year's
Dance Events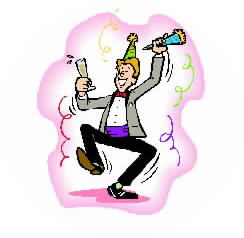 Note: The list below is based in information we have so far. If you don't see your event listed or have information about other events, please let us know at bob@ballroomchicago.com or call (847) 757 2227

Friday, December 21
TGIF Holiday Party
May I Have This Dance
5246 N Elston Ave, 2nd Floor
Chicago, IL
8 PM and 8:30 PM lessons, $15 entry before 9 PM,
$10 after 9 PM for dancing to holiday music in Latin,
Swing, and Ballroom until 11:30 or midnight
Contact info@mayihavethisdance.com for more details!
(773) 635 3000
www.mayihavethisdance.com
Christmas at the Crystal
Crystal Ballroom
County Rd B
St. John, WI
8-11pm--still only $8 per person
(920) 989 8252
Strict Tempo/Social Dance Music
www.crystalballroominc.com
Friday, December 28
Ballroom Dance Club Holiday Ball
660 Vernon Ave.
Glencoe, IL 60022
6:00 - 10:00 pm
Professional Performances By Our Instructors
Pro/Am Performances With Our Students
2 Group Classes
Pizza & Snacks Provided
Please Bring Your Own Beverages
Open Dance Floor
$45.00/Person
Info/Reservations (773) 996-6617
www.northshoredancesociety.com
La Classique School Of Dance & Ballroom
Goodbye to 2018
4146 N. Elston Ave.
Chicago , IL 60618
Phone: (773) 588 0806
Tea Dance
8:00 pm - Midnight
Showcase
Food
Saturday, December 29
Pre New Years Eve Bash
Ballroom City
207 S Villa Avenue
Villa Park, IL 60181
Close out 2018 in style with Don, Julie, Eric & Brittney.
Celebrate a fantastic year doing what you love most,with the people you love most
Dance the evening away to an awesome mix of: ballroom, country, latin, swing & hustle jams
Enjoy delicious hors d'oeuvres, decadent desserts, and a toast to the upcoming year.
$30.00 per person
Purchase tickets by Thursday, December 20th
Brittney Valdez
email: bvaldez@strut.dance
phone: 630-373-7215
Julie Hein:
email: juliehein@juno.com
phone: 630-205-6451
www.ballroomcity.net
Diamond Dance Sport After Christmas Party
7767 96th Place
Hickory Hills
8:00 - 10:00 pm
Admission Free With A Donation To Animal Welfare
(708) 23 SWING (237 9464)
www.diamonddancesport.com
Absolute Danz's Semi Formal Holiday Party!
1261 Appleton Road
Menasha, WI 54952
Doors Open at 7pm
Cha Cha Group Class 7:15 till 7:45pm
Danz Party 8:00 till 10:00pm
The dress for the party is Semi Formal!
Cost: $15/person Group & Party
$10/person Party only
All of our Danz Parties are open to the public.
Feel free to bring as many people as you would like!
Parking is available in front, side and rear of the studio.
Parking is also available on the street behind the studio and in Sherwin-Williams parking lot.
920-886-DANZ(3269)
www.absolutedanz.com

Monday, December 31
Chevy Chase New Years Eve Soiree
Grand Ballroom Chevy Chase Country Club
1000 N Milwaukee
Wheeling, Il
Music By The Steve Anthony Orchestra
MC Bob Urbon of BallroomChicago.com
6:30 pm Doors Open- Hors d' oeuvres
7:00 p.m. Served Salad
7:30 p.m. dinner Buffet
6 Hour Open Bar
8:30 p.m. – 12:30 a.m. Open Dancing
Assorted Pastries per Table
Champagne toast at midnight
$109.00 per person Plus Tax
Reservations are limited to the first 250 people.
Pre-payment required for reservation.
For more details or to reserve your table, call 847-465-2311.
Reservations are limited, so call TODAY! Payment required with reservation.
www.chevychasecountryclub.com
New Year's Eve Party
Featuring Live Music By The Teddy Lee Orchestra
Glendora Banquets
10225 S Harlem Ave
Chicago Ridge, IL
Doors Open 6:00 pm
Dinner Served 7:00 pm
Dancing 9:00 pm - 1:00am
Tickets, $80.00/person which includes:
a spectacular plated sit-down dinner,
Champagne toast at midnight, party favors,
lavish dessert table, decorations,
Cash Bar
Dancing Only Doors Open at 8:30 pm $50.00/person
Seating is reserved so tickets Must Be Purchased in advance.
For Tickets/information call: 708 425 3686
www.glendorabanquets.net

Floating on a Melody Ballroom New Year Eve's Party
7905 Ogden Avenue
Lyons, IL
bThe evening will kick off with dancing starting at 8 pm,
and a dinner buffet served at 8:30 pm, followed by dancing until 1 am.
At midnight, we will have a toast, balloon drop and party favors.
Tuxedos and fancy party dresses will make the evening an event to remember.
Call Mary at 630.546.0050 to reserve your spot
For more information: (630) 546-0051
www.floating-on-a-melody.com
Chicago Jitterbug Club New Year's Eve Gala
Elks Lodge
4428 W. Midlothian Turnpike
Crestwood, IL
Doors open @ 7:30
Dancing 8:00 pm – 12:30 pm
Music by - DJ Norm
Price Includes: Petite Buffet, Soft Bar,
(Beer, Wine, Soda & Water)
Desserts, Favors & Midnight Toast
Member(s) $35.00 Before December 1st, afterward $40.00
Guest $45.00 Before December 1st, afterward $50.00
Prepaid Tickets Only
Contact information Mary Lou @ 708-597-5597 or email Mary Lou at chicagojitterbugclub.org.
Click Here For Reservation Form

Dress Up & Dance New Year's Eve Celebration
All That Glitters Theme
Terrace Trade Center
206 Terrace Drive
Mundelein, IL. 60060
88pm - 1am
Dinner & Dancing & Games - Free Party Favors - Balloon Drop - NYE Toast
$50 per guest
Ticket & Reservation Only (A fee if paid on line)
This event sells out fast!
224 475 0984
www.dress-dance.com
Fitzgeralds New Year's Eve
With Music By Expo 76 & Outcast Jazz Band
6615 Roosvelt Rd
Berwyn, IL
9:00 pm
Party Favors - Champagne Toast
(708) 788-2118
www.fitzgeraldsnightclub.com
New Year'd Eve Day Time Party
At Club Arcada!
105 E. Main St.
St. Charles,IL
Party 1:00-5:00PM
Champagne served in the Grand Lobby and Coat Check
Appetizers – 1:00-1:30 Mini Meatballs Passed
Party Favors
Dinner Entertainment – 1:30-2:30 Johnny Maggio Sings Frank Sinatra, Dean Martin, etc.
Dinner Buffet – Prime rib carving station, cheese ravioli, roasted veggies, fingerling potatoes, garden salad, bread & butter
After Dinner Entertainment and Dancing 2:30-4:30 – Brian Patti Orchestra plays the big band classics
Champagne Toast and NYE countdown at 3:00pm
Sweets Table – Cannolis, Cookies, Cake
Unlimited Coffee and Soft Drinks
Tax and Gratuity
Only 50 Tickets Will Be Sold!
TICKETS $85
http://clubarcada.com/events/new-years-eve-day-party
New Year's Eve Dance
Regent Ballroom & Dance Center
1406 Regency Dr West
Savoy, Illinois 61874
Limited seating, by reservation only. $65/person.
8pm Doors Open
8:30pm Dancing begins
10pm Hors D'oeuvres & Desserts
MIDNIGHT Champagne & Celebration
Tel: 217-359-5333
office@regentballroom.com
www.regentballroom.com/dance-and-events

USA Dance Greater Milwaukee Chapter
New Year's Eve Celebration Ball
Cultural Center of the Annunciation Greek Orthodox Church
9440 W. Congress
Wauwatosa W
A Formal Celebration of Social Dancing in a Festive Setting
Hosted by Tim Place and Carol Reed
Music by The Sweeneys
Party Favors-Photo booth-Hors d'Oeuvres-Coffee-Dessert,
Soft drinks included-Mix with your BYOB,
Sweeneys Dance Music 8:00 PM-12:30 AM,
Midnight Champagne Toast.
file:///C:/Users/BOB/Downloads/NYE_InfoRegistrationREV2%20(4).pdf
www.usadance2030.org
New Year's Eve Crystal Dance: "Crystal DJ"
Crystal Ballroom
County Rd B
St. John, WI
New Years Eve Formal, Ballroom Dancing,
Reservations Required,
Champagne Toast, Party Favors, Snacks-- only $30 per person
mail checks to: Crystal Ballroom Inc, PO Box 309, Sherwood WI 54169
(Reservations Required) mail reservations/checks to
For More information/Reservations call 920-989-8252
www.crystalballroominc.com/
USA Dance Madison New Year's Eve Dance
Turner Hall
3001 S. Stoughton Road
Madison, WI 53716
Appetizers & Desserts Included
Full Service Cash Bar
Music By DJ Tim
Dress Is Formal
Ball Drop & Champagne Toast at Midnight
$35.00/person a Table of 8 for $280.00
Purchase tickets online at www.usadancemadison.org
or mail checks c/o Dorothy Osterfund
6207 Lakeview Blvd.
Middleton, WI 53562
Questions? Contact DebbieParker@tds.net
Attendance limited to 120 Don't Wait!
Celebrate New Years Eve
Christ Church Cathedral, Great Hall
510 South Farwell St
Eau Claire, WI
8:15 P Dance Lesson
9:00 - 12:00 A General Dancing
Lesson and Music by Dave and Karen Goggin
Cost: $20/person in advance (until Dec 24)
Reservations encouraged
$25/person at the door
(snacks, party favors and midnight toast provided)
Bring your own beverage
Please make checks payable to Goggin Ballroom Dancing
For reservations, send check along with Name/Address to
Dave & Karen Goggin, 1718 Delrae Ct, Eau Claire, WI 54703
If you have questions, please call Dave or Karen Goggin
715.833.1879 or email@dancingoggin.com
www.dancingoggin.appspot.com
New Year's Eve Party
Starlite Ballroom
5720 Guion Rd
Indianapolis, IN 46254
8:00 pm - 12:24 am
COST: $30.- plus Pitch-in
CONTACT: Roger 317-679-0752 or Kristiina 317-430-5029
www.indianapolisdancelessons.com
New Years Eve Bash
Dubuque County Fairgrounds
14569 Old Hwy Rd
Dubuque, IA 52002
Enjoy music from the Larry Busch band and dance the night away on the Midwest finest ballrooms!
Doors open at 8pm
music and dancing 9pm-1am
champagne Toast at midnight
Breakfast Buffet
$35.00 a person
Block of hotels reserved at the Holiday Inn Express $84.00 rate
(Must mention the Dubuque County Fair to receive discount)
Phone: (563) 556 4600
Free Shuttle To Hotel
Questions? Call 563 588 1406
www.dbqfair.com
Happy Dancing!
Happy Holidays!!
Bob & Penny Urbon
www.BallroomChicago.com