---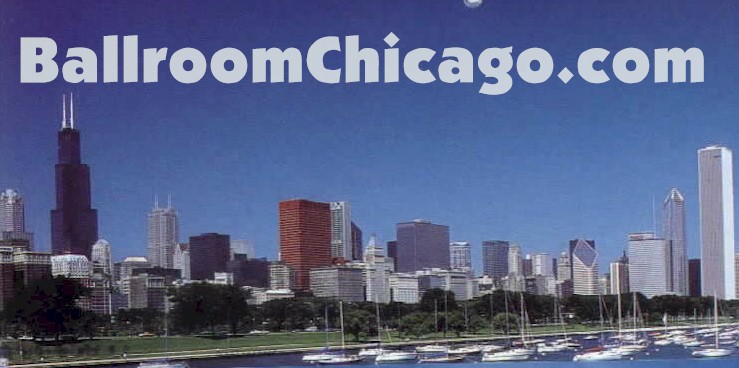 Your Internet Source For Dance Information
For Chicagoland and the Midwest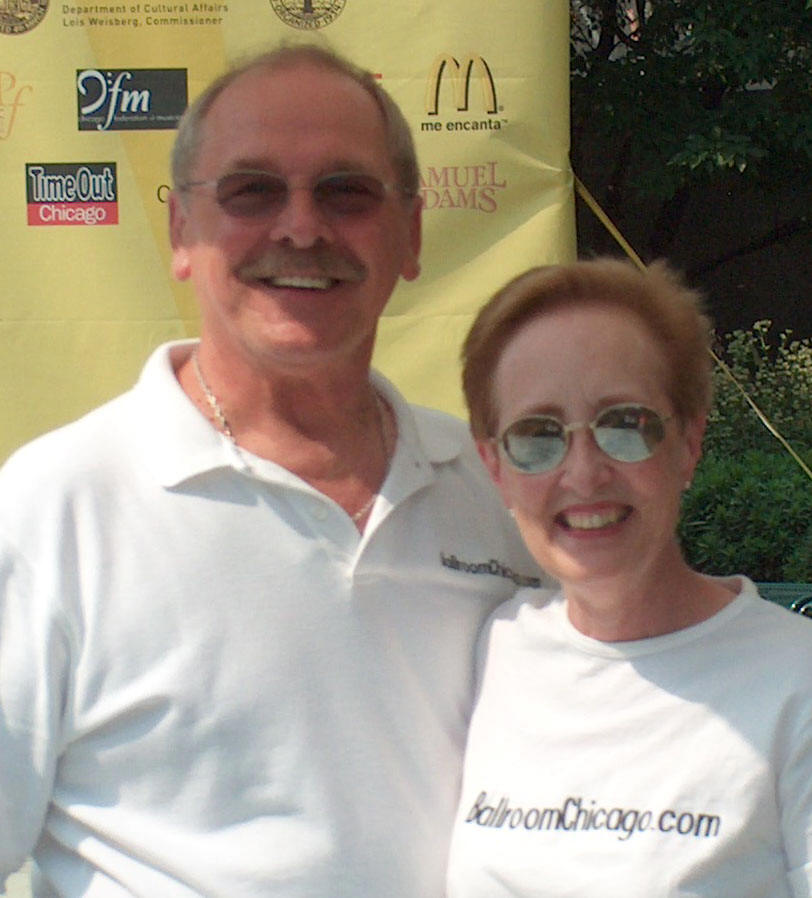 Note:
Although we post events in our emails and on our site, the postings are merely informational.
We do not endorse the listed events as being safe from the possibility of Infection while attending.
Please be certain to follow CDC and local guidelines regarding masks and social distancing if attending any of these events.
Bob & Penny Urbon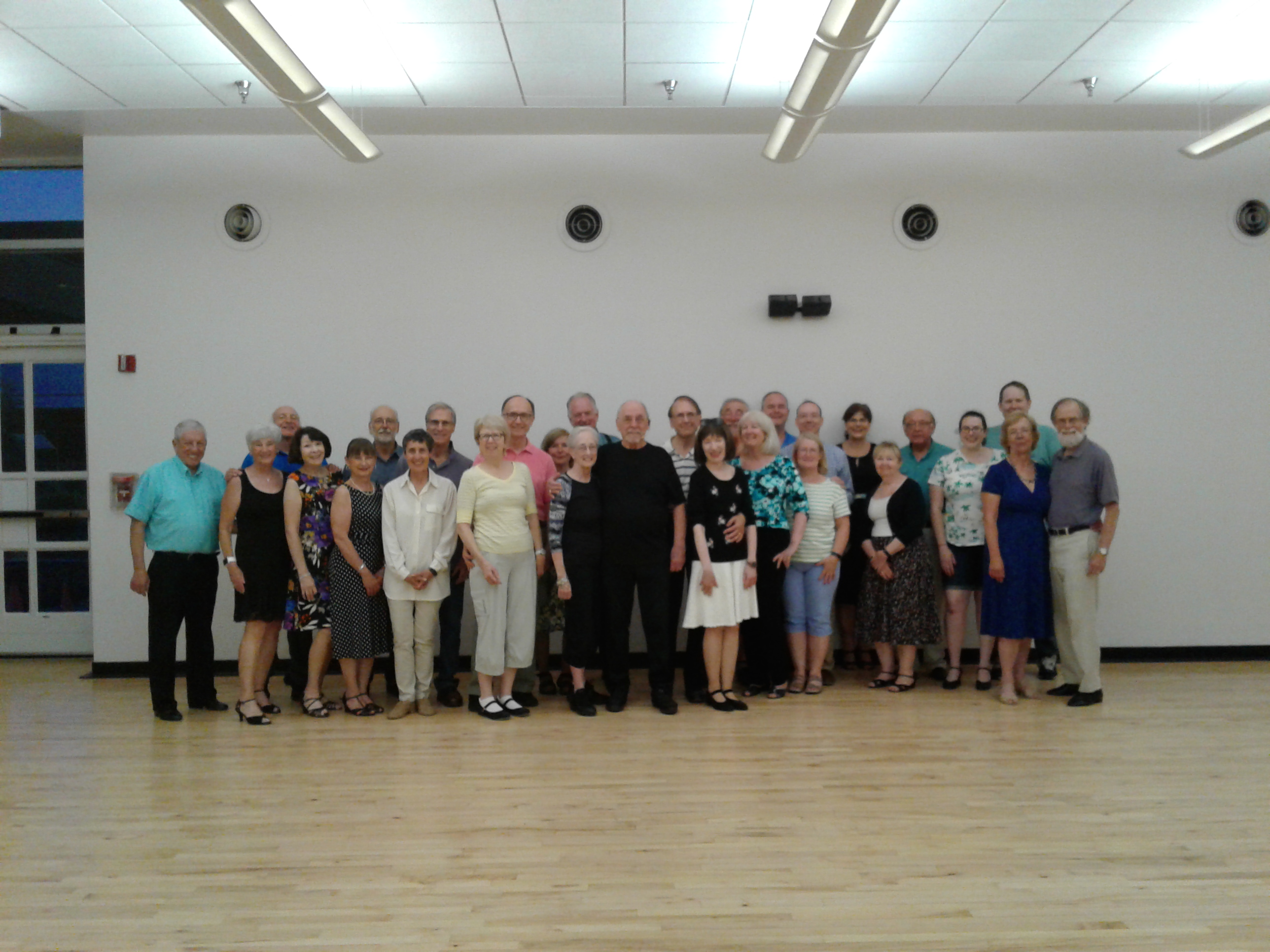 Some of our Monday Night Group at
Bernard Weinger JCC in Northbrook, IL
Bob & Penny Urbon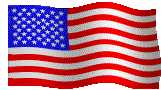 ballroomchicago.com
P.O. Box 721
Highland Park, Il 60035
Phone: (847) 757 2227 Fax: (847) 748 8164
Notice: The services provided by this site are free of charge. There are no fees for listing studios, venues or events.
Also, there are no fees to members of our mailing list. To join the list, click on the link below

Do Your Kids Know Their Math Facts?
For information about Penny Urbon's Wonderful
"Math Facts Fixer" Program
Get this program for the school your children attend!
Visit www.mathfactsfixer.com

---
---
---
---


North Shore Classes
Location For Monday Classes &
Special Monday Evening Dances



Notice!

Notice! Monday Classes Canceled Through November
We are currently in discussion on when to resume classes
Pre-Registration Required
You will need to register Online at
https://www.jccchicago.org/event/ballroom-dancing-6-14-21/?type=month
Initially, Classes will be couples only and limited to 10 Couples
Regulations From The JCC
Effective Monday, August 2nd, JCC Chicago will be requiring masks in all public indoor spaces
for everyone ages 2 and up, regardless of vaccination status.
This is in accordance with the CDC updated masking guidance
and the recommendations of the IDPH, Cook County DPH,
City of Chicago DPH and Lake County DPH due to our current
local substantial level of community transmission.

Frequently Asked Questions (FAQs)

Vaccinated: In general, people are considered fully vaccinated:
• 2 weeks after their second dose in a 2-dose series, such as the Pfizer or Moderna vaccines, or
• 2 weeks after a single-dose vaccine, such as Johnson & Johnson's Janssen vaccine
• If you don't meet these requirements, regardless of your age, you are NOT fully vaccinated.
Keep taking all precautions until you are fully vaccinated.
Unvaccinated: We understand and respect that not everyone can, has, or wants to get the vaccine.
In accordance with state guidelines and until the Governor changes the current mask policy,
individuals who are vaccinated or not must continue to wear a mask in any JCC Chicago building.

Continued Safety Precautions: While we have always made safety and cleanliness of our program spaces a top priority,
the pandemic has required greater emphasis in this area. We will continue to maintain those high standards as
we move into Restore Illinois Phase 5 and beyond.

Social Distancing: As we open up more of our facilities and as capacity limits welcome more community members to gather,
we still encourage all members to practice social distancing as best they can. When possible, please maintain at least




Bernard Weinger JCC
300 Revere Dr
Northbrook, IL 60062
Click here For Map

For More information call: (847) 757 2227 Email bob@ballroomchicago.com
www.ballroomchicago.com/northshoreclasses.htm


---
---
---
---
---
A Little Fun!
www.youtube.com/watch?v=CBhu9VxeSZU&feature=youtu.be
Move some furniture, roll up the rug & dance to the music
Courtesy of Randall Martin
Ron Smolen At WillowBrook Ballroom September 11, 2016
www.youtube.com/watch?v=XU64J4CyUbI&feature=youtu.be
Move some furniture, roll up the rug & dance to the music
Courtesy of Randall Martin
Virtual Steve Anthony
www.youtube.com/watch?v=jfeMFcprcpg
Notice!
A number of studios/organizations are providing Virtual Lessons & Classes
Click Here for a list of greater chicagoland studios
---
---
We attended the Third Annual Extravaganza Dancesport Showcase on Sunday August 25
At a certain point in the showcase, Aleksander Bonev, The organizer and host,
presented me (Bob Urbon) with an award for service to the dance community and made a presentation of a beautiful trophy.
We greatly appreciate the honor.

Bob & Penny Urbon
---
---
---
---
---
---
Click here for information on
BallroomChicago
Monday evening classes

Links Links Links Links
Click Here for this week's Greater Chicagoland Dance Schedule
Click Here for Northern Illinois & Wisconsin Dance Schedule

Click Here for More Illinois Dance Locations
Click Here for West Michigan Dance Information
Click Here to go to School, Studio and Dance Venue Information Pages
Click Here for Bob & Penny's Class Schedules & Private Lessons
Click Here for information on upcoming dance competitions

Click Here for other dance related links
Click Here to Visit our page on Dancing around the country.

---
---
Note:
Popular Dance Magazine
"Dancing USA"

"The Comprehensive magazine about Dancing in the USA"
The April/May 2000 Issue contained wonderful article about this web site, a copy of which is printed below with the permission of the author:


Reprinted from the article "Our Favorite Websites"
By Michael Fitzmaurice

Bob Urbon does not meet the standard profile of internet entrepreneur.
Bob is not a twenty-something computer geek with no business experience
and a hacking background.
The proprietor of BallroomChicago.com is the former owner of the renowned
studio, Chicago Dance, and has taught dance for thirty-seven years.
At the start of the year 2000, Bob and his wife, Penny, sold their studio
to world champion dancers Gregory Day and Tommye Giacchino, and began
to focus their efforts on their fledgling website.

BallroomChicago.com provides information to dancers who are looking for
what is going on in the local dance world.
The information provided is very detailed and up-to-date.
It includes information about local dance clubs, studios, ballrooms,
and special events.
BallroomChicago.com does not maintain a passive site waiting for visitors
just to log on and explore the site. BallroomChicago.com sends out a
regular stream of e-mails each week delivered to an ever-growing list of
area dancers.

For the social dancer, BallroomChicago.com makes finding a place
to dance on any night of the week as simple as counting to the music.
Every city should be so lucky to have an internet service like
BallroomChicago.com.

We wish to thank Michael Fitzmaurice & Dancing USA for the wonderful article
USA Dance Chicagoland Chapter
www.usadancechicago.org/

Greater Fox Valley Chapter of USA Dance
www.dancefoxvalley.com
Northern Illinois Chapter of USA Dance

www.usadancerockford.org
For more information on Chicagoland Dancing dancing, Check out:
For Country Dancing Information Visit:
Swing 'N' Country Dance Club
www.swingncountry.net
Tango Mango
Tango Calendar Website http://tangomango.org/
Click on Chicago

For more information on Latin dancing, Check out:
www.laboriqua.com

Big Band Music On the Radio!
"Midwest Ballroom," with John Russell
Saturdays, 5 to 7 p.m.

on WDCB 90.9 FM.
The station can be heard all over Chicagoland
and is also on the internet at

www.wdcb.org

.


Traveling?
Click Here to Visit our new page on Dancing around the country.
Check out this Site!!
www.DennyFarrell.com
Big Band Hall of Fame Inductee,
Denny Farrell
---
---
---
February 5, 2022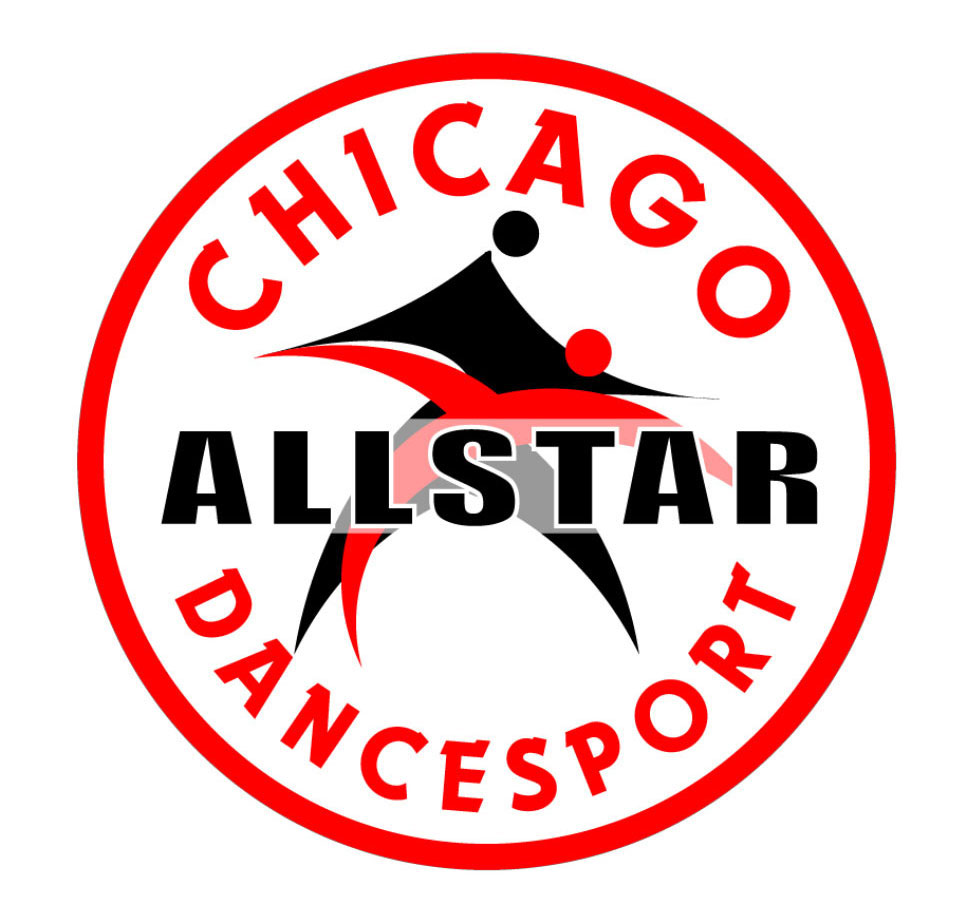 Chicago Marriott
Oak Brook, IL
Organizer(s) Bill Sparks & Donald Johnson
Mailing Address
625 Woods Hollow Lane
Powell, OH 43065
Telephone (614) 204-0196
Email dancesparks@aol.com
http://chicagoallstardancesport.com/




Notice!

Below are January & February comps that were scheduled and/or canceled, but please
contact organizers to be certain currently scheduled events have not been canceled as well
Information provided courtesy of NDCA





January 27–30, 2022
City Lights Open
Downtown Marriott
San Jose, CA
Organizer(s) Anna Shahbazyan and Josie Lee
Mailing Address
76 Barmore Court
Glendale, CA 91206
Telephone (818) 731-3483
Email citylightsopensj@gmail.com
www.citylightsopen.com

January 30, 2022
Majesty Dancesport
Embassy Suites Orlando / Lake Buena Vista South
Orlando, FL
Organizer(s) Rick & Jennifer Elliott
Mailing Address
PO Box 521614
Longwood, FL 32752
Telephone (407) 489-6580
Email jenniferelliott03@yahoo.com
http://majestydancesport.com
February 3–6, 2022
Maryland Dancesport
Hyatt Regency Baltimore Inner Harbor
Baltimore, MD
Organizer Amanda Reyzin
Mailing Address
PO Box 765
Irmo, SC 29063
Telephone (215) 805-2213
Email marylanddancesport@gmail.com
http://marylanddancesport.com/

February 4–6, 2022
Texas Challenge
Hilton Houston North
Houston, TX
Organizer(s) John & Olga Elsbury
Mailing Address
1504 Sandstone Drivve
Frisco, TX 75034
Telephone (561) 281-5525
Email texaschallenge@outlook.com
www.texaschallenge.com/

February 5, 2022
Aloha Ball
Sheraton Waikiki
Honolulu, HI
Organizer(s) Yanna Samkova and Tony Meredith,
Mailing Address
PO Box 22283
Honolulu, HI 96823
Telephone (732) 499-0407
Email alohaballdance@gmail.com
www.alohaballdance.com/

February 5, 2022
Chicago All-Star DanceSport
Chicago Marriott
Oak Brook, IL
Organizer(s) Bill Sparks & Donald Johnson
Mailing Address
625 Woods Hollow Lane
Powell, OH 43065
Telephone (614) 204-0196
Email dancesparks@aol.com
http://chicagoallstardancesport.com/

February 5, 2022
Utah DanceSport Challenge
American Fork High School
American Fork, UT
Organizer(s)
Alex Murillo, Sasha and Cheyenne Altukhov,
Dawid and Natalie Schulz
Mailing Address
1249 Cinnamon Ridge Circle
Provo, UT 84606
Telephone (801) 376-2378
Email info@utahdancesport.com
http://utahdancesport.com/

February 9–12, 2022
Platinum Dancesport Classic
Hilton Miami Airport Hotel, Blue Lagoon
Miami, FL
Organizer(s) Igor & Polina Pilipenchuk
Mailing Address
27170 Del Lane
Bonita Springs, FL 34135
Telephone (410) 825-5483
Email platinumdancesport@gmail.com
www.platinumdancesport.com/

February 16–20, 2022
California Open DanceSport Championships
Hilton Orange County
Costa Mesa, CA
Organizer Debbie Kusumi
Mailing Address
846 E Naranja Drive
Oro Valley, AZ 85737
Telephone (520) 820-0900
Email californiaopen@gmail.com
www.californiaopen.com/

February 17–19, 2022
Florida Star Ball
Tampa Hilton Downtown
Tampa, FL
Organizer(s) John DePalma and Marianne Nicole
Mailing Address
21266 Velino Lane
Estero, FL 33928
Telephone (203) 253-1654
Email capdance@gmail.com
www.floridastarball.com/

February 21–24, 2022
New York Dance Festival
The Midtown Hilton
New York, NY
Organizer(s) Eugene Katsevman & Maria Manusova
Mailing Address
120 Oceana Dr West #5B
Brooklyn, NY 11235
Telephone (646) 661-3358
Email info@nydancefestival.com
www.nydancefestival.com/

February 25–27, 2022
Eastern United States Dancesport Championships
Boston Marriott Long Wharf
Boston, MA
Organizer Mark Nocera
Mailing Address
8 Mountain Road
Rockaway, NJ 07866
Telephone (781) 640-0530
Email dance@easternunitedstateschampionships.com
www.easternunitedstateschampionships.com/

February 27, 2022
Desert Sol Dancesport
DoubleTree by Hilton Phoenix Mesa
Mesa, AZ
Organizer(s) Decho Kraev & Natalie Crandall
Mailing Address
3721 W. Linda Lane
Chandler, AZ 85226
Telephone (480) 580-9595
Email desertsoldancesport@gmail.com
https://desertsoldancesport.com/
---
Notice!!
We have moved each week's schedule to separate pages to facilitate faster downloads
Please click on the link of your choice below.
Some Chicagoland studios are open for private lessons, Classes & Social Dances with restrictions.
Contact the studio of your choice for more information
Click here for a list of Chicagoland Studios
Click Here
For Chicagoland Dance Schedule
(Week of (01/03- 01/09) 2022
Click Here
For Chicagoland Dance Schedule
(Week of (01/10- 01/16) 2022
Click Here
For Chicagoland Dance Schedule
(Week of 01/17 - 01/23) 2022
Click Here
For Chicagoland Dance Schedule
(Week of 01/24- 01/30) 2022
Click Here
For Chicagoland Dance Schedule
(Week of (01/31- 02/06) 2022