---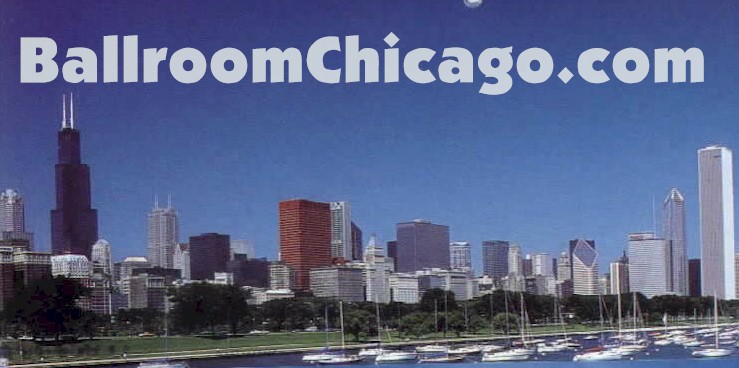 Your Internet Source For Dance Information
For Chicagoland and the Midwest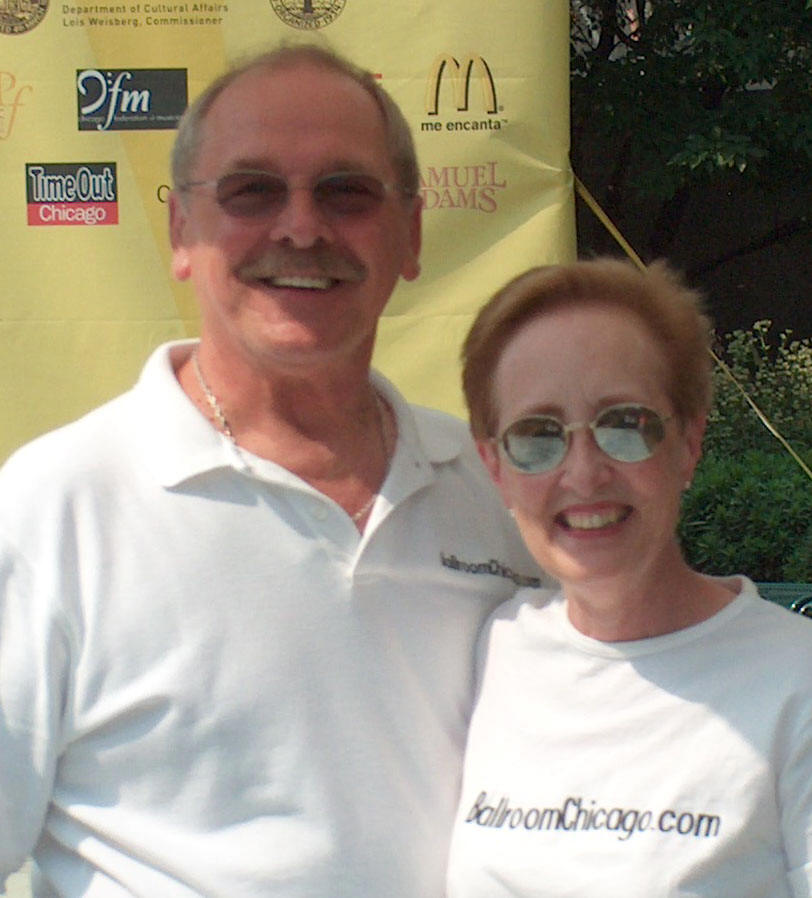 Thanks for yet another Great Year!
Bob & Penny Urbon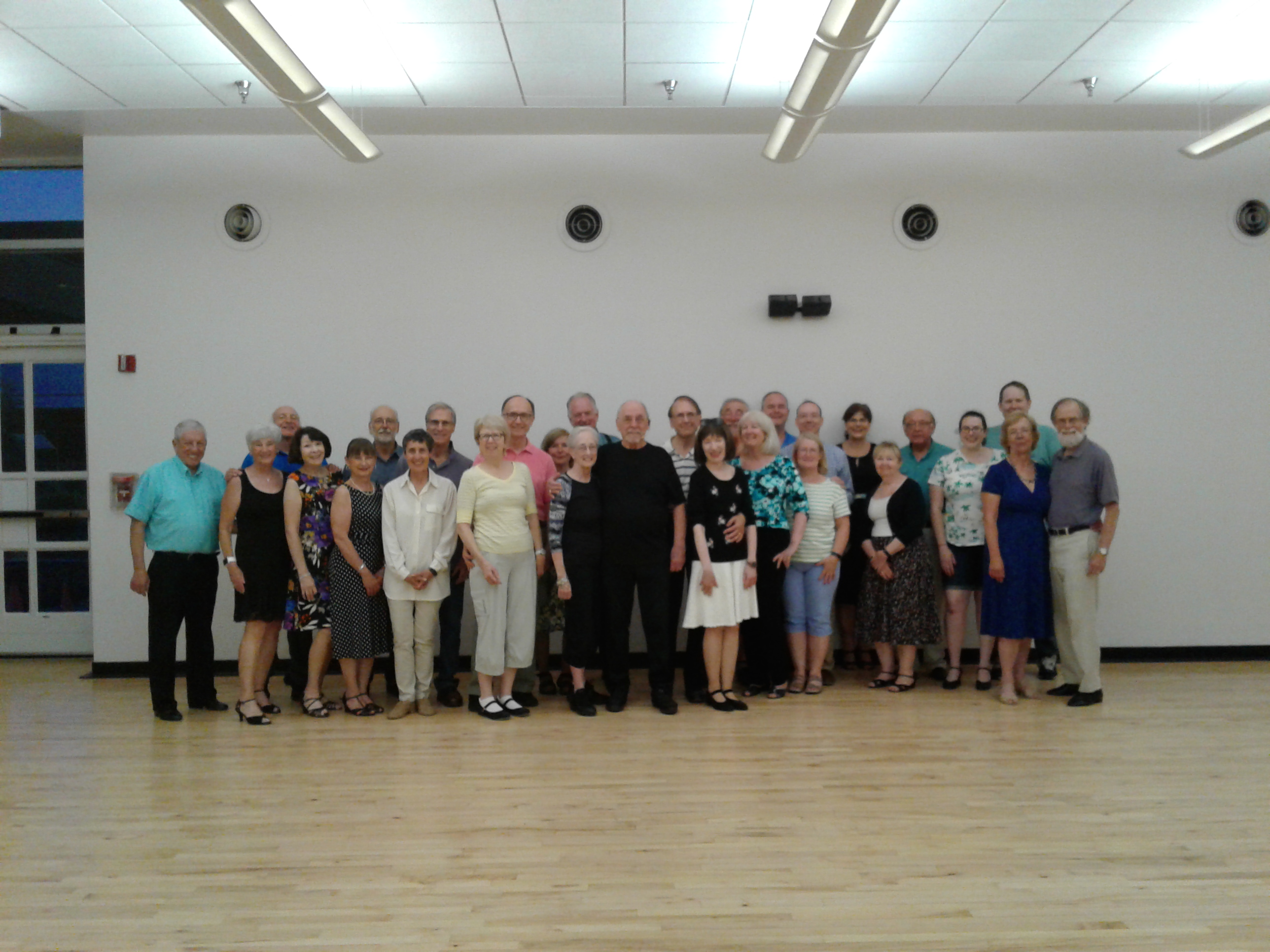 Some of our Monday Night Group at
Bernard Weinger JCC in Northbrook, IL
Bob & Penny Urbon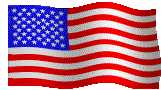 ballroomchicago.com
P.O. Box 721
Highland Park, Il 60035
Phone: (847) 757 2227 Fax: (847) 748 8164
Notice: The services provided by this site are free of charge. There are no fees for listing studios, venues or events.
Also, there are no fees to members of our mailing list. To join the list, click on the link below

Do Your Kids Know Their Math Facts?
For information about Penny Urbon's Wonderful
"Math Facts Fixer" Program
Get this program for the school your children attend!
Visit www.mathfactsfixer.com

---
---
---
---


North Shore Classes
Location For Monday Classes



Special Monday Evening Dances
Bernard Weinger JCC
300 Revere Dr
Northbrook, IL 60062
Click here For Map

For More information call: (847) 757 2227 Email bob@ballroomchicago.com
www.ballroomchicago.com/northshoreclasses.htm

Monday, Date TBD


On October 1, instead of our regular classes, we will have a special event.
Doors Open at 6:30 pm
Open dancing 6:30 - 8:30 pm to a selection of great dance music
Please Check Our web site to be certain events have not been cancelled
due to inclement weather

Bob & Penny Urbon
www.ballroomchicago.com
---
---
---
---
---
---
---
July 19 - 21, 2019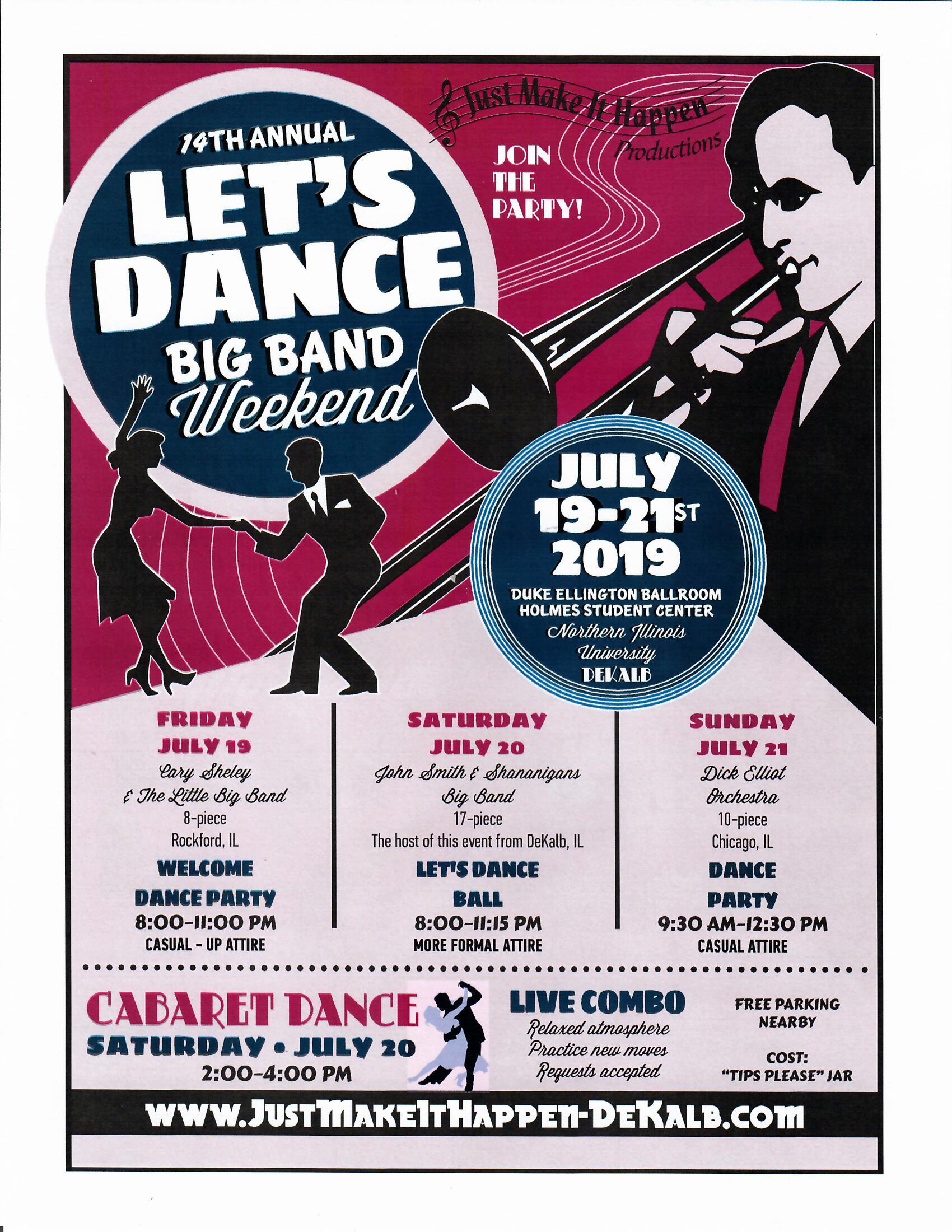 www.JustMakeItHappen-DeKalb.com
---
July 28, 2019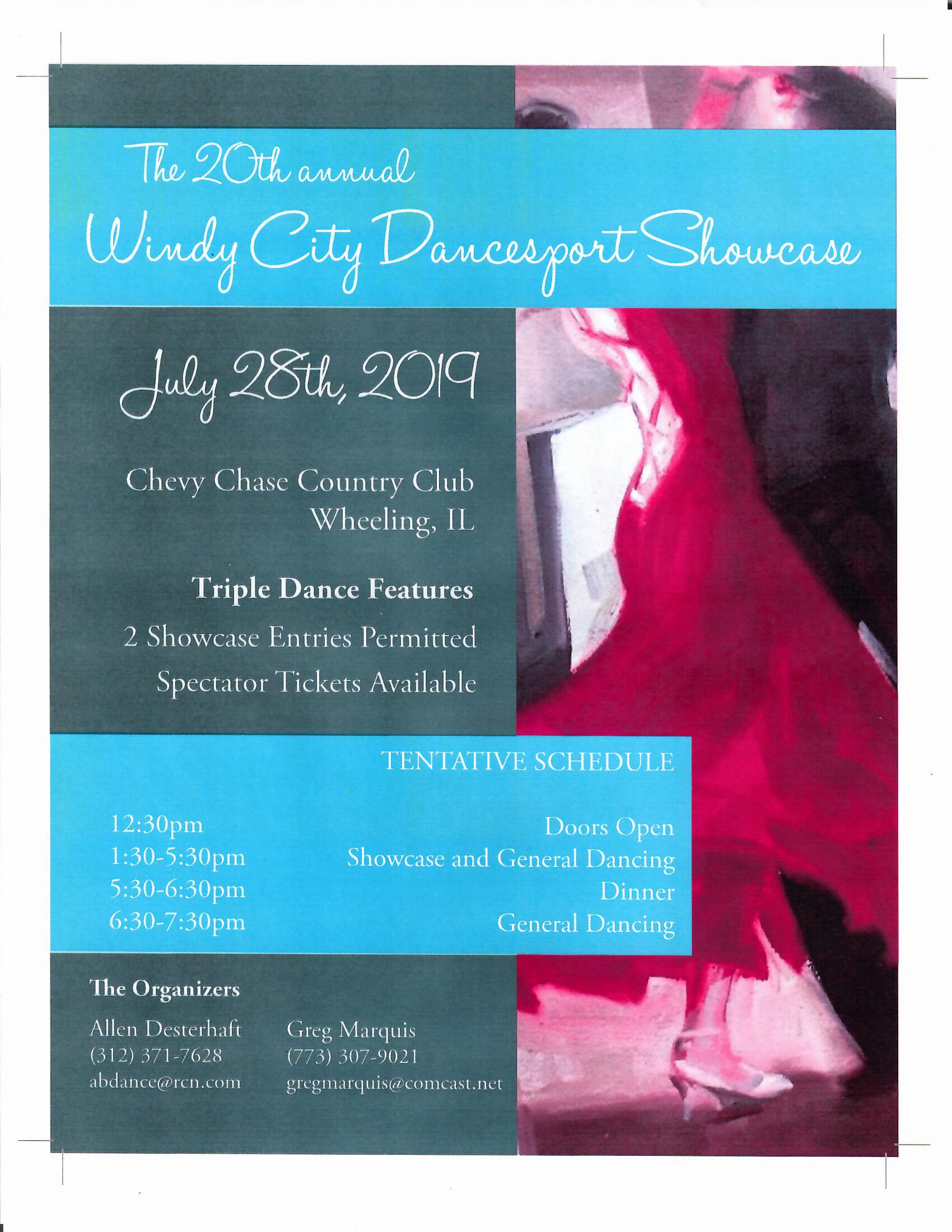 ---
Sunday August 25, 2019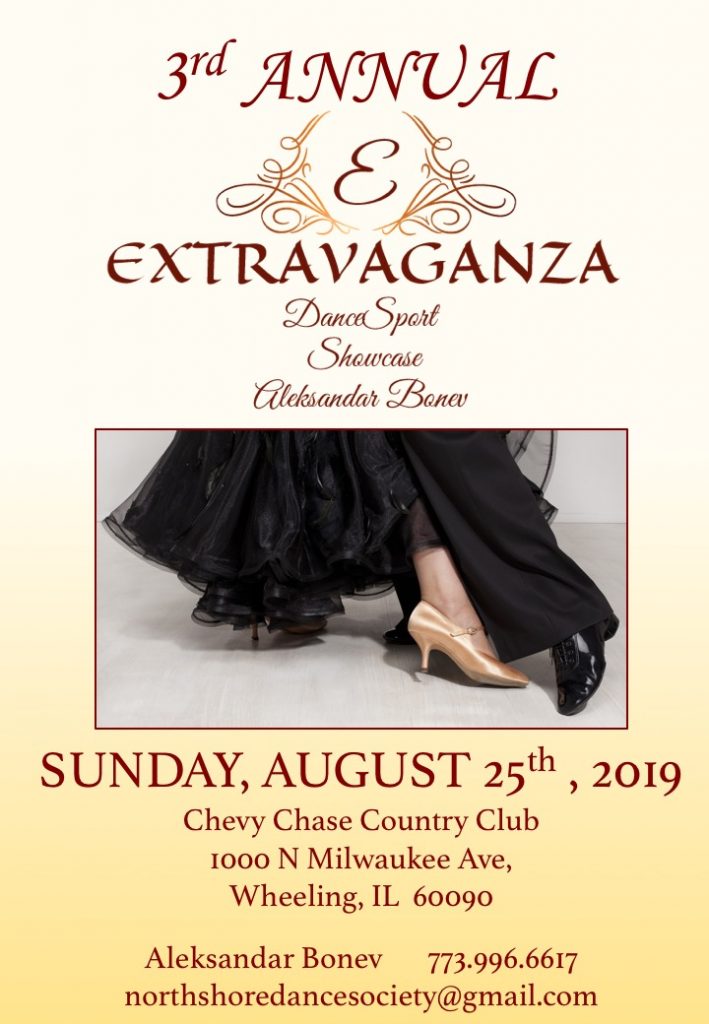 ---
Click here for information on
BallroomChicago
Monday evening classes

Links Links Links Links
Click Here for this week's Greater Chicagoland Dance Schedule
Click Here for Northern Illinois & Wisconsin Dance Schedule

Click Here for More Illinois Dance Locations
Click Here for West Michigan Dance Information
Click Here to go to School, Studio and Dance Venue Information Pages
Click Here for Bob & Penny's Class Schedules & Private Lessons

Click Here For Big Band Dance Weekend Event Information *Updated 08/08/16
Click Here for information on upcoming dance competitions

Click Here for other dance related links
Click Here to Visit our page on Dancing around the country.

---
---
Note:
Popular Dance Magazine
"Dancing USA"

"The Comprehensive magazine about Dancing in the USA"
The April/May 2000 Issue contained wonderful article about this web site, a copy of which is printed below with the permission of the author:


Reprinted from the article "Our Favorite Websites"
By Michael Fitzmaurice

Bob Urbon does not meet the standard profile of internet entrepreneur.
Bob is not a twenty-something computer geek with no business experience
and a hacking background.
The proprietor of BallroomChicago.com is the former owner of the renowned
studio, Chicago Dance, and has taught dance for thirty-seven years.
At the start of the year 2000, Bob and his wife, Penny, sold their studio
to world champion dancers Gregory Day and Tommye Giacchino, and began
to focus their efforts on their fledgling website.

BallroomChicago.com provides information to dancers who are looking for
what is going on in the local dance world.
The information provided is very detailed and up-to-date.
It includes information about local dance clubs, studios, ballrooms,
and special events.
BallroomChicago.com does not maintain a passive site waiting for visitors
just to log on and explore the site. BallroomChicago.com sends out a
regular stream of e-mails each week delivered to an ever-growing list of
area dancers.

For the social dancer, BallroomChicago.com makes finding a place
to dance on any night of the week as simple as counting to the music.
Every city should be so lucky to have an internet service like
BallroomChicago.com.

We wish to thank Michael Fitzmaurice & Dancing USA for the wonderful article


dancevision.com/
Click On Link Above to Visit Dancevision
Listen to Music and Watch Video Clips on Line
World's Largest Video Collection, Music, Books, Dance Floor, Mastery Instructional Programs, for Students and Professionals, ProDVIDA Teacher Certification Training Programs and MORE!

USA Dance Chicagoland Chapter
www.usadancechicago.org/
USA Dance Chicagoland Chapter Youth and College Network
http://www.usadancechicago.org/ycn.html

Greater Fox Valley Chapter of USA Dance
www.dancefoxvalley.org/
Northern Illinois Chapter of USA Dance

www.usadancerockford.org
For more information on Chicagoland Dancing dancing, Check out:
Mike Benzmiller's Dance Page
Chicagoland's Information Source For Country, Hustle,
Jitterbug & West Coast Swing Dancing
http://www.danceaholics.com
For Country Dancing Information Visit:
Swing 'N' Country Dance Club
www.swingncountry.net
Tango Mango
Tango Calendar Website http://tangomango.org/
Click on Chicago

For more information on Latin dancing, Check out:
www.laboriqua.com

Big Band Music On the Radio!
"Midwest Ballroom," with John Russell
Saturdays, 5 to 7 p.m.

on WDCB 90.9 FM.
The station can be heard all over Chicagoland
and is also on the internet at

www.wdcb.org

.


Traveling?
Click Here to Visit our new page on Dancing around the country.
Check out this Site!!
www.DennyFarrell.com
Big Band Hall of Fame Inductee,
Denny Farrell
---
---
---
---
Other Upcoming Dance Competitions and Events
Information provided courtesy of NDCA

June 24–30, 2019
Millennium Dancesport Championships
Hyatt Regency Orlando
Orlando, FL
Organizer(s)
Millennium Dancesport Events, Inc. (Michael Chapman)
(863) 413-1655
Mailing Address
613 Palencia Pl
Lakeland, FL 33803
Email emmaoswald@aol.com
www.m2dance.com

June 27–30, 2019
Northcoast Dancesport Classic
Holiday Inn Cleveland South
Independence, OH
Organizer(s)
Carlos & Marielle Pabon
(443) 618-8388
Mailing Address
8610 Washington Blvd, Suite 203
Jessup, MD 20794
Email info@dancenorthcoast.com
www.dancenorthcoast.com
July 3–7, 2019
Manhattan Dance Championships
New York Marriott at the Brooklyn Bridge
Brooklyn, NY
Organizer(s) Gary & Diana McDonald
(973) 276-0201
Mailing Address
216 Passaic Ave
Fairfield, NJ 07004
Email garymac723@aol.com
www.manhattandancechampionships.com

July 11–14, 2019
Desert Classic Dancesport Championships
JW Marriott Desert Springs Resort & Spa
Palm Desert, CA
Organizer(s) Igor & Irina Suvorov
(714) 536-0387
Mailing Address
PO Box 6057
Huntington Brach, CA 92615
Email desertclassicdance@gmail.com
www.desertclassicdancesport.com

July 13, 2019
Atlanta Ballroom Challenge
he Westin Buckhead Atlanta
Atlanta, GA
Organizer(s) Rachel Champion & Rainer Rics
(615) 986-8989
Mailing Address
225 Walden Village Lane
Nashville, TN 37210
Email atlantaballroomchallenge@gmail.com
www.atlantaballroomchallenge.com

July 14, 2019
Miami DanceSport
The Ritz Carlton Coconut Grove
Miami, FL
Organizer(s) Herb Vazquez & Steve McGill
(561) 615-8400
Mailing Address
12445 Old Country Rd
Wellington, FL 33414
Email miamidancesport@yahoo.com
www.miami-dancesport.com

July 18–21, 2019
Twin Cities Open Ballroom Championships
Hyatt Regency Minneapolis
Minneapolis, MN
Organizer(s) Scott & Amy Anderson
(612) 816-2740
Mailing Address
17634 Kettering Trail
Lakeville, MN 55044
Email tco.dancesport@gmail.com
www.twincitiesopen.com

July 18–21, 2019
Virginia State Dancesport Championships
Hyatt Regency Reston
Reston, VA
Organizer Rosendo Fumero
(281) 856-9421
Mailing Address
15821 FM 529 Ste 312
Houston, TX 77095
Email virginiastate@aol.com
www.dancesportchampionships.com

July 20, 2019
North Carolina Open
Le Meridian Hotel
Charlotte, NC
Organizer Yusimi Cruz
(704) 892-7000
Mailing Address
20140 Lamp Lighters Way
Cornelius, NC 28031
Email admin@northcarolinaopen.com
www.northcarolinaopen.com

July 20, 2019
Orlando Dance Classic
Ritz-Carlton Grande Lakes
Orlando, FL
Organizer(s) Rick & Jennifer Elliott
(407) 489-6580
Mailing Address
PO Box 521614
Longwood, FL 32752
Email info@orlandodanceclassic.com
www.orlandodanceclassic.com

July 25–28, 2019
DBDC - a Legendary Celebration
Boston Park Plaza Hotel & Towers
Boston, MA
Organizer(s)
Chris Johnston, Frank Miranda, and Didio Barrera
(781) 858-4367
Mailing Address
42 8th Street, Unit 3514
Charleston, MA 02129
Email info@thedbdc.com
www.thedbdc.com

July 25–27, 2019
Volunteer State Dance Challenge
Loews Vanderbilt Hotel
Nashville, TN
Organizer David Medeiros
(615) 593-2491
Mailing Address
816 Tintern Abbott Ct
Nashville, TN 37211
Email dudance@aol.com
www.volstdancechallenge.com

July 26–28, 2019
International Grand Ball Dancesport Championships
Marriott Waterfront Hotel
Burlingame, CA
Organizer(s) Rita & Maurice Algarra
(408) 827-8607
Mailing Address
10 La Jolla Court
Old Bridge, NJ 08857
Email info@internationalgrandball.com
www.internationalgrandball.com

July 31–August 3, 2019
Florida State DanceSport Championships
The Ritz-Carlton Sarasota
Sarasota, FL
Organizer(s)
Terry Cavanaugh, Ron Morton, and Amy Suber
(937) 830-0604
Mailing Address
8967 Kingsridge Drive
Dayton, OH 45458
Email flstatedance@gmail.com
www.flstatedance.com





---
Notice!!
We have moved each week's schedule to separate pages to facilitate faster downloads
Please click on the link of your choice below.
Click Here
For Chicagoland Dance Schedule
(Week of 06/24- 06/30) 2019
Click Here
For Chicagoland Dance Schedule
(Week of (07/01 - 07/07) 2019
Click Here
For Chicagoland Dance Schedule
(Week of (07/08 - 07/14) 2019
Click Here
For Chicagoland Dance Schedule
(Week of (07/15 - 07/21) 2019
Click Here
For Chicagoland Dance Schedule
(Week of (07/22 - 07/28) 2019
North Shore Classes!!
Location For Monday Classes



Bernard Weinger JCC
300 Revere Dr
Northbrook, IL 60062
Click here For Map
Classes Resume On July 1
6:30 - 7:30 pm Basic East Coast Swing
$10.00 per person

7:30 - 8:30 pm Intermediate East Coast Swing
$10.00 per person
Notice!
On June 11, I had a much needed Spinal Surgery.
I am presently home recuperating.
We have not yet scheduled when we will begin Monday classes again.
We expect after a few weeks we will return to our normal schedule
Please watch here for the schedule to be posted
Bob Urbon
We have often have one or more women in the classes without partners
If you are a man wishing to take the classes but do not have a partner,
please call 847 757 2227 for more info


For more information call: (847) 757 2227
Or email: bob@BallroomChicago.com

Bob & Penny's
New Trier Extension
Adult Continuing Education Classes
Watch Here For Fall Session
New Trier Extension
847.446.6600 fax: 847.446.6614
http://www.ntx203.net/
Adlai E. Stevenson High School
PREP Community Education
1 Stevenson Drive
Lincolnshire, IL 60069
Watch Here For Spring Sessions


Questions? call 847 415 4145
www.d125.org/prep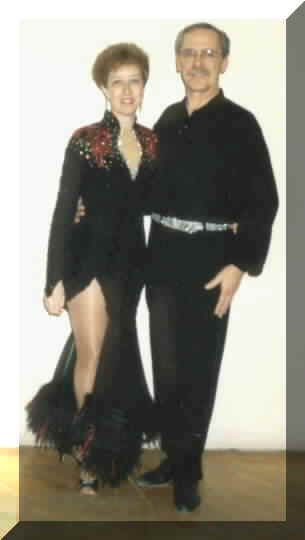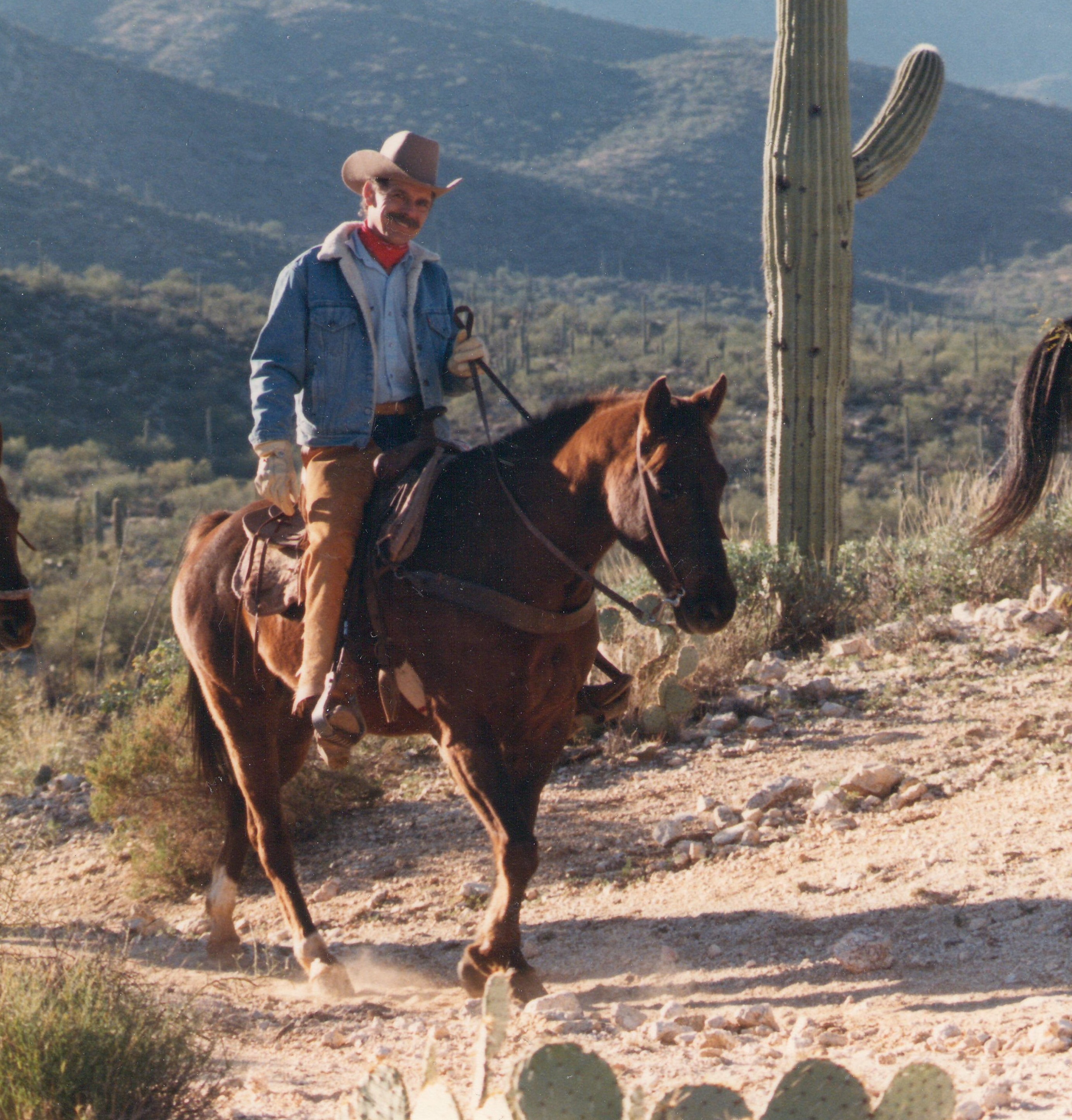 This Site Has Had Millions Of Visitors
Thanks For Stopping By!!
Happy Dancing!
Bob & Penny Urbon

Dancing This Week & Next in Northern Illinois
And Wisconsin


Notice:
Due to the pur
chase of Dancers' Dateline by Pointer Marketing and a change in policy, we will no longer be able to use the information provided in their monthly newsletter on our web site, or in our weekly email updates for Northern Illinois & Wisconsin. We will continue to publish information sent to us by studios, schools and dance clubs in the area from sources other than Dancers Dateline.
You can receive monthly updates from Dancers Dateline by contacting them at the address, phone number or email listed below and subscribe to their newsletter.




Pointer Marketing
7019 State Road 144 N.
West Bend, WI 53090
Phone: (262) 338 8538 Fax: (262) 338 8584
Email: pointermarketing@sbcglobal.net

If you would like to receive email updates for Wisconsin only, drop us an email at bob@BallroomChicago.com with the words "Subscribe Wisconsin" as the subject.
If we've missed any events you feel should be posted here, please let us know about them.

Notice!!
We have moved each week's schedule to separate pages to facilitate faster downloads
Please click on the desired link below
Click Here
For Northern Illinois & Wisconsin Dance Schedule
(Week of (06/24 - 06/30, 2019)
Click Here
For Northern Illinois & Wisconsin Dance Schedule
(Week of (07/02- 07/07, 2019)
Click Here
For Northern Illinois & Wisconsin Dance Schedule
(Week of (07/08 - 07/14, 2019)
Click Here
For Northern Illinois & Wisconsin Dance Schedule
(Week of (07/15 - 07/21, 2019)
Click Here
For Northern Illinois & Wisconsin Dance Schedule
(Week of (07/22 - 07/28, 2019)
Happy Dancing!
Bob & Penny Urbon
Copyright © Bob Urbon. All rights reserved